Attract and Activate: UX Writing That Moves Users
In this session, we will explore writing that moves people. UX writers guide users in specific directions over a period of exposure. We write with simplicity and a special spark that attracts people into a product. And we create paths for users that help them achieve their goals and navigate around a product.
You will learn
Tips for figuring out what information you need to share
What attracts people to certain language
Practical ways to conduct content research and validate choices
We will also take a close look at balancing user and business needs. I look forward to seeing you there.
Location: Sessions
Date: February 21, 2023
Time: 12:30 pm - 1:15 pm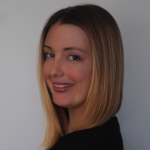 Maggie Wilson
UP